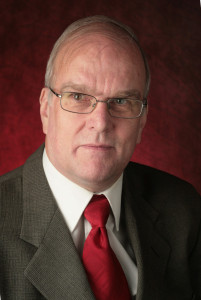 G.W. Renshaw lives in Calgary, Alberta with his lovely wife and Romulus the cat. He likes to write stories that range from the unusual to the bizarre.
He has picked up a variety of skills over the years: gunner in the Canadian Forces, practitioner of Iwama-style Aikido, Krav Maga, and Chito Ryu Karate, computer programmer, Linux druid, Search and Rescue manager, caving, rock climbing, and archery. He learned man tracking from Terry Grant (the original ManTracker on TV). He also learned a variety of medieval skills while in the Society for Creative Anachronisms.
G.W. writes when he isn't maintaining the web site for When Words Collide, being beaten senseless by his young padawan, or working at Mount Royal University, the University of Calgary Faculty of Veterinary Medicine, or the Cumming School of Medicine.
He claims to have a firm grip on reality, but seems unaware that it is slowly turning purple. He will happily watch just about any film with monsters in it.
His story Vacation appeared in the Spring 2013 On Spec Magazine, as well as being included in the Starklight 3 Anthology.
The current project absorbing his time is The Chandler Affairs, a series of novels about a Canadian private investigator (Veronica Chandler) whose cases become increasingly unusual. The series has elements of police procedure, mystery, thriller, urban fantasy, romance, and science fiction.